Grab Your Instant Upgrade Now
YOUR UPGRADE BUNDLE GIVES YOU
The 4 Pillars of Investing online training course
1-Year Subscription to Andy's Mentor Club
Quick Start Labs to accelerate your income-generating skills
TOTAL UPGRADE BUNDLE VALUE
Upgrade now for just $

997
AND SAVE $4,259 INSTANTLY!
Don't Miss Your Limited-Time Upgrade Opportunity
Get this massive upgrade savings now before it expires in...
This Life-Changing Training Program Gives You...
Step 1: In-Depth Course Training
When you register now, you will have instant and unlimited access to my 4 Pillars of Investing classroom training. This is where I will give you the four essential ways to evaluate every investment opportunity you will ever face:
Is it a healthy investment? Is it the right time to buy? Will it give you cash flow? Is your risk protected?
All of this training in the 4 Pillars of Investing course is available to you instantly in my online training center. You get access within seconds of registering. This course walks you through more than 12 hours of simple and focused lessons. This is the foundation of knowledge you need to move forward and put the strategies into practice.
You'll have instant access to the 4 Pillars of Investing training course when you register. And you can view it on any Internet-connected device: desktop computer, tablet, and smartphone.
With your 1-year membership to the Mentor Club, you can look over Andy's shoulder each week as he finds good investments with his own mentors. Each weekly session is also available in our online training center.
Step 2: Immersion Learning
As part of your 30-Day Cash Flow Blueprint you also receive one full year membership pass to my weekly Mentor Club. This is where I get together with my own trading mentors once a week to discuss the market in real-time.
Each week we look at real investing opportunities, and place actual trades. This is what learning by immersion is all about. You'll see how we choose the trades, adjust the trades to keep money flowing in, and at the same time, manage all the risks.
What you will really love about the Mentor Club is that you will see exactly how much we make with each trade, how to stop losing more than we want, and how we actually put a percentage prediction on our chances of success.
Our members have seen how our winners far outnumber the losers, and how we let our winners run to get even more profits, and cut the losers quick. Watching these Mentor Club sessions is like being an apprentice where you get to see the strategies you learn about in real situations. This is a VITAL element to any trading success plan.
With this immersion training, you can speed up your learning and avoid making rookie mistakes that can hurt your investment account. We make it easy to watch and learn by immersion, until you're ready to do it on your own. You'll get access to each weekly recording, also inside my online training center.
Step 3: Quick Start Instruction To Get You Moving Fast
The third element is the secret sauce that will accelerate your education. You'll see how it really is possible to start a consistent income stream within 30 days. It's called the Quick Start Lab. And I think you'll love how this works: The Quick Start Lab consists of eight high-impact video sessions led by me.
My goal here is to turbocharge your education so you'll get more out of the 4 Pillars of Investing class and the Mentor Club at a faster pace. It's important, because in the 30-Day Cash Flow Blueprint program we'll want to get started fast by showing you how to go from zero to cash flow.
We'll start by showing you how to open a practice account where you'll be trading 100% risk-free while you learn. Then we'll move quickly into the 4 Pillars and cash flow strategies. The video recordings of every session are posted in the online training center for you to watch and review as often as you like.
This Quick Start Lab is the one thing that will catapult you as my student beyond where other beginning stock market investors can only dream about.
BONUS: Receive These Additional Tools and Resources
I'm also going to allow you access to additional tools and must-have resources to ensure that you fully understand and retain all of this powerful training. Register now and you will also receive instant access to...
Downloadable audios of all the 4 Pillars of Investing training so you can learn while you commute, exercise, or just relax.
Printable transcripts of all the 4 Pillars of Investing training. This is a word-for-word transcript so you can follow along or read it separately to highlight and take notes.
Also included are printable course manuals, which gives you all the slides and charts I use to teach the 4 Pillars program.
Beginning Investor Bootcamp
The Beginning Investor Bootcamp video training where I go through some of the most important things a beginning investor needs to know in just one focused video.
Private Roundtable Discussions
You'll be my guest at my LIVE Roundtable Sessions where we will get together online so you can ask questions about any of the training you receive in the program.
You need to know that I will do everything in my power to get you where you want to be. I also expect you to do your part and follow what I am teaching. This isn't magic. But it works, because everything I'm giving you is based on rock-solid principles of smart, safe investing.
You're going to be pleasantly surprised on how the stock market allows you to make money with even just a little bit to invest. Then, as your knowledge and skills grow, you can grow that little seed into a bigger and bigger account with more and more cash flow. That's how fortunes are made the safe and steady way.
So join me on this journey. Because I'm here to guide you every step of the way.
About Andy Tanner
Andy is a renowned paper assets expert and successful business owner and investor known for his ability to teach key techniques for stock options investing. He serves as a coach to Rich Dad's Stock Success System trainers and as the Rich Dad Advisor for Paper Assets.
As a highly sought after educator, Andy has taught tens of thousands of investors and entrepreneurs around the world. He often speaks to students at the request of Robert Kiyosaki, showing how paper assets can fit into the Rich Dad system of investing. In 2008, Andy was key in helping develop and launch Rich Dad's Stock Success System, which teaches investors advanced technical trading techniques to profit from bull and bear markets.
He is the author of two books: 401(k)aos and Stock Market Cash Flow, a Rich Dad Advisor book on paper asset investing.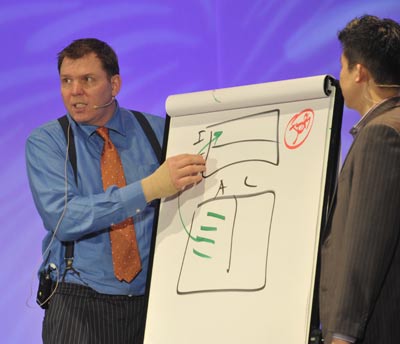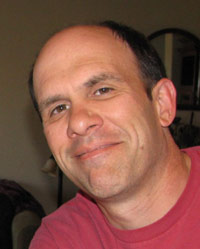 "The 30-Day Cash Flow Blueprint explains clearly and thoroughly what options are and how to buy and sell them. Andy explains options much clearer than what you might find at your own brokerage. Andy also provides excellent videos on fundamental and technical analysis.
Andy's teaching style is clear, and he repeats the more complex concepts so that all understand them. I gave up when trying to learn options at Fidelity's online options education course. Andy explains things much clearer without big jumps in complexity.
It gives me confidence to buy & sell options. I won't need to put up so much capital to invest, and my risk can be controlled."
Michael Tollen
I loved the learning process. I think what helps is watching how you do a trade on a platform. That gave me huge confidence in what I was learning.

Gareth Lloyd
Andy's humor and lightheartedness is delightful. Andy lays out his lessons simply, repeats and integrates information, and reinforces that it is okay if everything does not click right away. I am confident that with practice and revisiting lessons, I will gain proficiency.

The training has improved my life in the short term by illuminating an accessible investment technique that allows control and risk management in a liquid market. The knowledge transfers to other asset classes as well. It will improve my life long term by having this skill in my tool belt. I can sleep better at night knowing that I do not have to fall mercy to the market's ups and downs, but can position my investments accordingly.

Fortuna Gyeltsen
Before the 30 Day Cash Flow Blueprint I was totally new to investing and scared to death of attempting any form of trade in the stock market. I understand how the market works, how to perform Fundamental and Technical Analysis, how to find Cash Flow Trades and most importantly how to protect your trade with Risk Management. In only 30 days I now have the knowledge and confidence to place cash flow trades. Now I know there's more to the stock market than buy and hold... and pray!

Andy's teaching style was perfect for a beginner like me to trading in the stock market. His simple but fun approach made the time learning go by so fast because we were having fun and were so engaged! When the training session ended you were looking for more! The idea of Cash Flow from the stock market was completely foreign to me but with Andy's approach to training I was able to quickly see the possibilities and potential in the market to make serious cash flow!

I can't believe how simple the process has become in just 30 days! I am placing trades and getting cash flow immediately and with Andy's training (and his awesome team) I am able to keep that cash repeatedly.

Guy Pierce
This program opened my eyes to a new world of possibilities. I realized that this is true that you can have control on the investment in this market with cash flow, something that I did not know it could be possible.

Carlos Azuero
The 30-Day Cash Flow Blueprint has helped me finally figure out how to make a regular income from the options market. Previously its been hit and miss with the directional stuff. Now its clear that being able to sell options is the secret and Andy and his team are fantastic and able to explain how to do in a simple and clear manner.
Thanks a million!

Andy's teaching style is fantastic, if you don't understand the first time he will explain it and his talent for describing and personalizing it and also drawing fantastic diagrams and pictures that help explain any concept really helps. With Andy you will definitely be able to learn to invest for cash flow with confidence.

Justin OKeefe
Cash flow from the stock market? Never knew it was possible but now I know it is and I believe I will get out of the rat race. It is fun learning about option investing and I feel like I'm on the "inside" now and CNBC makes a whole lot more sense.

Andy makes things very simple to understand. This is a pretty complicated subject but I got the basics easily through his teaching style very early in the classes.

I know that I will get out of the rat race and have financial freedom!

David Corley
From this particular course, I now fully understand this new investment vehicle. Andy simplifies all the jargon words and sketches the concepts to help us learn and understand. This training taught me that I can start small and build as I aim for further financial education.

Kenneth Wong
Financial Education is Less Expensive than Ignorance
When you don't know how to invest your own money, you must hope and pray for good results. Trusting your money to others means you have no control of the outcome.
But when you gain a rock-solid financial education, you discover that:
It's less expensive to learn how to manage and invest your own money to keep it safe from huge market crashes or incompetent money managers
Creating your own cash flow is the only realistic way for anyone to escape the Rat Race
How Fast Can You See Cash Flow in Your Account?
The reality is it depends on the amount of TIME you have set aside to learn how it works. The one thing you have going for you is your willingness to watch and learn as I guide you through the course training, the immersion learning, and the quick start checklists.
It makes sense that we want to generate income as quickly as possible. But realize for now that all we really want is PROOF that the strategies are worth our time.
There's a reason why businesses frequently frame the first dollar they make and hang it on the wall. It's a big, big deal. Because you know when you create that first dollar, it's easy to create the second, the third, and so on.
That's why I want to show you how to start earning your first cash flow in as little as 30 days. If you need to take a little longer, it's no problem. My goal is to help you gain the confidence you need to know you can make it happen.
I Make This Training Fun, Simple, and Real
You know, they say we all have equal but different talents. My students will tell you that if I have one talent, it is the ability to make this learning more simple than anyone. And that has always been my goal – to make all of this training simple, fun, and real.
As you go through your 30-Day Cash Flow Blueprint program, your goal is to become so comfortable with the basics of buying stocks, that it will feel as easy and comfortable as going to the grocery store to buy the things you need.
No More Fear: Learn to Profit in ANY Market Condition
Amateur investors get scared when the market drops, because they only know how to profit when the market goes up.
I'll show you how to become a professional investor so you can earn cash flow no matter what happens in the market – the safe and steady way.
I'll Strip Away All The Stock Market Mystique

Wall Street wants you to be confused. They want you to feel as if you must rely on them for expertise. That's how they can justify charging you huge rates to manage your money. I'll smash through all that and show you how simple this can be to understand, and to successfully invest on your own.

I'll Slice Through All The Confusing Jargon

If you appreciate plain language and examples, then you will love the way I teach. When you go to school or talk to a stock broker, they fill your head with fancy terms and confusing ideas. Not me. My goal is to teach these concepts so simply that my grade-school kids can understand. Making money doesn't have to be difficult.

I'll Make It Crystal Clear So You Can Succeed On Your Own

In addition to making the language easy for you, I also make sure that the processes I give you are crystal clear. From opening a brokerage account, to finding good investment opportunities, to placing actual trades. This is where the money is made, so I work hard to help you get it right.
ONE INVESTOR'S NIGHTMARE CAN BE ANOTHER'S DREAM COME TRUE
Millions of Japanese investors lost huge amounts of money when the Yen crashed recently. Yet smart investors such as George Soros used this same situation to earn a huge profit using a basic strategy available to anyone. What's the difference? Soros learned to read and understand the situation, manage his risk, and earn safe profits. This is just one of the strategies you will gain for yourself in The 30-Day Cash Flow Blueprint. My goal is to help you create your own safe and steady income from the market.
This Is Financial Training For Everyone
Before now, this level of financial education and hands-on guidance was out of reach for many people. Investors would spend years and tens of thousands of dollars on training like this.
But I dreamed of making the 30-Day Cash Flow Blueprint different. My two driving goals for this program are to:
Make this training truly life-changing for you to help you live at the higher level you want for yourself
Make it affordable so anyone can get access to this kind of training that before was out of reach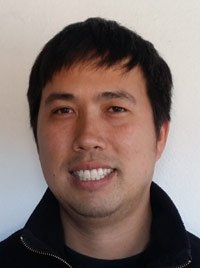 "Before I enrolled in The 30-Day Cash Flow Blueprint, I had a 5th grade level of understanding of stocks and didn't even know options existed. It's just been over 30 days since I started the 30-Day Cash Flow Blueprint and I am already able to generate cash flow, analyze trades and manage risk. My understanding of stocks and options have dramatically increased. I am able to understand the money section of the newspaper and financial articles written.
Andy's teaching style is positive, encouraging and he goes to great lengths to break down complicated subjects into easy and simple examples and illustrations. If you don't get a concept the first time, don't worry. Andy is a master of repetition and he will explain things many times over the course of 30 days.
Andy's instruction has given me confidence in my understanding to actually place numerous cash flow trades already, all while managing risk. I've been generating cash flow for a few weeks thanks to Andy.
In the short term, generating cash flow is always a plus. The 30-Day Cash Flow Blueprint has given me a solid foundation in which I can continue to learn more about the market and investing for cash flow. In the long term, The 30-Day Cash Flow Blueprint has given me an additional source of income which I know will increase in time as I gain more experience. And when I am ready to push my education further, I know I can turn to Andy for that."
Stephan Lee
I had no clue about investing in options trade. In fact I never heard about it. But now I am confident that I can do options trading. Very simple and easy to understand.

It will improve my life very much. I can do this trading from anywhere and hence gives me lot of time flexibility.

Chockalingam Pandirajan
Andy's style is very descriptive. He does a great job at pausing when things get complex and breaking them down by drawing a simplified picture to explain the concepts.

Nathan Mayotte
The "Blueprint" has honed in the concepts that were presented in the Mentor Club. Investing concepts were presented and explained in more detail and all the steps needed to start investing were gone over. You were not left hanging. Also the timeline in which to learn everything was great. I did the labs and now I am redoing them and taking notes. It is so nice to be able to go back over the information in a clean concise manner. Investing with stock options is easier than most people think and I can't wait to start using real money in the new year!

Sharon White
The course was awesome and very informative. Andy's teaching was fun and easy to understand.

Anderson Craigg
It has given me baseline knowledge and understanding of how to create cash flow with options trading. I now understand more financial vocabulary and am confident in my investing abilities.

Andy is able to take a complex subject and make it understandable to those without any investing or financial knowledge.

I am now able to create additional cash flow with option trading. Long term I am confident that it will allow for financial independence.

Scott Waugh
Prior to the 30-Day Cash Flow Blueprint classes, I felt overwhelmed after a prior class on Paper Assets. Andy was able to not only break it down into simple terms and simple steps, but to also make it fun and to show that cash flow is possible.

Andy uses clear, simple terminology. We have already experienced cash flow profits much, much higher than the losses while trading along in a paper money account. It is real, we had losses (there is always a risk of the downside), but the gains are so much larger and it feels comfortable. We look forward to studying how to repair trades, mitigate losses, and exit trades, as well as how to place even more winning order combinations!

Mark & Diane Raintree
I was opened to a whole new world of investing in a very positive way. The program really eased me into what can be really complicated am a very visual learner. I was glad the program was offered when it was when my life allowed me more time to intensely focus on the program for 30 days. By complementing the 30 day program with studying of the four pillars I was able to increase my comprehension to an even higher level. The diagrams spoke volumes to my needs as a visual learner. I appreciated the repetition of the concepts of making a promise and use of stick figures really drove the idea of a option contract home. I like the fact the sessions were live it felt more real.

He really is energetic and he made it fun to learn what can be boring and complicated. I never regretted the sacrifices I made each week to invest time and money to sit in front of a computer and begin a new livelihood.

Michael Jitosho
I like Andy as a teacher. Too many teachers are arrogant from my perspective, but I feel you guys have humility. Kudos. There's too many charlatans in the world, particularly in the finance world, but y'all seem to be quite genuine and I really appreciate it. I enjoy being with you and your team.

In the short term, the training has at least opened my mind to some new possibilities for me. I have enjoyed the learning and my goal is to use the training to make a living via the cash flow strategies.

Michael Parr
Andy guides us step-by-step on paper assets investing. Its like assemble a IKEA's furniture with very detail instruction how-to. I have attended few courses on options trading before, Andy's course is by far the best and easy to understand for newbie or advanced investors.

He uses real trading platforms, real trading data, and advisors to guide us on how to place cashflow trades. 

Andy has changed my thinking on options trading/investing. I've been trading since 2010, always focusing on capital gain trades, which shows that I have yet to become financially independent investor, still keep relying on income from a job. I will definitely change to cashflow type of trading/investing. Income from my current job soon will be replaced by cashflow from my paper assets quadrant.

Fizan Noh
I already was familiar with options and what they do, but these specific strategies were exactly what i was looking for at this stage of my education. But now with the cash flow strategies i have new goals in my life. Capital gains for increasing net worth, than use the net worth to increase cash flow for better life style 🙂

Andy is amazing! He makes everything to looks so easy. With couple words I understand everything. A+ for Andy.

Georgi Zhganev
This program took the mystery out of investing in the market and taught me simple easy to learn ways I could take a small amount of money and create extra income for my family with limited risk.

I love the way Andy teaches , he takes what is complex and breaks it down in clear simple lessons that anyone can understand. It's like he takes you by the hand and slowly walks you through what you need to know and he doesn't give up on you!

Andy will not stop until he is sure you understand it and wants to make sure you feel that you got value from the class.

The training has already helped me . I'm already doing well in a practice trading account using what I have learned . I now have more ways to bring income into my life. I know that I will build on this the rest of my life and I can pass what I have learned on to my kids to help make their lives easier .

I'm sad that the 30 day training is over. It was exciting and I couldn't wait for class.

Tim Zapf
Absolutely opened my eyes to another world, at the same time you have made it believable that anyone can do it if they have an interest. Looking forward to taking things to the next level and getting a life around family instead of always being away at work. Just keep doing what you're doing, it's great!

Nigel Nixon
I loved how you took your time and and showed graphs, drawings and used the actual platform with the play money side to show how to read and trade etc. It was very detailed and you can print off the whole thing from all of the words you used and the actual presentations.

You have a wonderful gift of teaching. You explain things extremely well and took you time and went over things repeatedly and drew it out to see how it works. I am eternally grateful to you for all you do. I knew very little when I started and I know a ton more now over just a 30 day time frame. You definitely deliver on everything and went over an above. There are so many other scams out that they just take your money. They don't deliver it was very refreshing and then you don't leave us because we now get a whole year of mentoring. There is a saying that says give a man a fish to eat and he can eat for today. Teach a man to fish and he can eat for a lifetime. That is what this is eat for a lifetime.

I am going to be 65 years old and a few years ago I literally lost everything including my retirement money. I am now rebuilding for retirement. Then I ran across this and took a chance. I love this course because now I know I can take this with me for the rest of my life. I can do it in any State that I live and I can do it to make money long after I am retired. I know Social Security will not be enough for me to survive. I have paid all my debt off and am well on my way to having true freedom. This is something that no one can take away from you.

Terry Kreider
Prior to this, I knew nothing about trading stocks and options. But now I can confidently execute a few trades to get some cash coming into my account. It is a good introduction for me to trading for cash flow, something I can execute quickly to get things going.

Ben Lau
This class has opened my eyes to being able to get paid to get into a trade and also to get out of a trade. I now know how to use fundamental and technical analysis to better assist when making trades and using risk management to limit my risk before even entering into a trade. I never knew there were so many different strategies with investing and now have been able to use them to generate cash flow on a weekly basis with the strategies explained in the class.

It has already improved my life in the short-term by being able to generate cash flow on a weekly basis. When we learned about iron condors I was able to put on a trade that generated $400 in 2 days with the SPX. This opened my eyes to the possibilities that can be had with trading and has me yearning for more. Long-term I would like to be able to generate enough income through investing to make it a full time hobby that pays for our lifestyle. Being a disabled veteran this has given me the opportunity to make my time useful and exciting again.

Daniel Robison
Until I took this course I had no clue that you could trade options for cash flow. The "options" market was something I thought was reserved for professionals only. I am a 20 year employee of a major US corporation. I have participated in the company's 401k program since day one. Like most I thought that long positions in mutual funds were my only options. Recently it has become obvious that my retirement plan was probably not going to be where I want it to be when I want to retire.

Andy's teaching style is perfect for my learning style. I knew I was in the right place when he demonstrated on multiple occasions that he spelled as well as I did! Seriously – the numbers, formulas, charts, graphs etc. are very intimidating. Andy does an excellent job putting this all in simple, easy to understand language. His pace and repetition is perfect for the beginner. I was put at ease when he admitted that he felt the same way when he first started.

Short term, this training has caused me to question my long held beliefs related to retirement, debt, and net worth. It has ignited a desire for more information in these areas. Long term, it has shown me that I need to be an active participant ( to the extent I can) in my 401k plan. I can also see myself generating a couple hundred dollars or more in cash flow each month investing in options. I understood cash flow as it related to real estate, I can now see how the same concept is possible in paper assets. I am now "aware"!

Jeff Bailey
Helps ALL Types of Investors
You have never invested in your life yet, but you're interested in getting started properly
You have spent a little time investing, but feel like you need to learn more about it to manage your funds correctly
You have investments, but other people currently manage them for you
You are an experienced investor and have spent a lot of time learning how to invest, but want a refresher course
I Am Committed to Serving the Rich Dad Mission
Now let's take a moment and talk about something very important here: I take this training seriously. I pour my heart and soul into it because I believe in the Rich Dad mission. And it's a simple mission: to elevate the financial well being of humanity. I hate get rich quick schemes that promise millions overnight. This financial education is designed to improve the quality of your life, and the lives of those you touch. It's about you and I helping the world as a team.
After doing the 30-Day Cash Flow Blueprint, I LITERALLY feel sorry for other people who didn't join in. Now they have to rely on their own intuition as far as how quickly or slowly they learn to grasp concepts (which is not bad - but there is BETTER & FASTER). Hear me out on why I say this... Most people get frustrated because they don't understand and grasp something within the time frame they wanted, so they get angry and give up too quickly.

This 30-Day Blueprint was Andy taking our hand and walking us through EVERYTHING (and he made it fun)! Also, he held us accountable which forced us to progress past our comfort zone. 

The 30-Day Cash Flow Blueprint improved my life already, to a fault. Dude said 30 days? Nooo! With concerted effort on my behalf, I learned in 2 days. The other 28 days were to practice and learn more. I'm already applying these concepts in my life that allow me to not work a 9-5 job. These tools have given me ABSOLUTE CONFIDENCE in my financial freedom! I just have to build on it.

Curtis Bryant II
Andy's teaching in the 30-Day Cash Flow Blueprint made investing sound more fun rather than intimidating. Andy's personality and method of teaching (and even his humor) was the perfect combination for me to truly begin to understand investing and help me realize that there really is a way out of the rat-race, and that it doesn't require a ton of money.

Now I know how to create more cash flow from my assets that I already have and can even increase my assets with that same cash flow.

Patrick Holwick
I am very happy I signed up for the 30 Day Cash Flow Blueprint. It provided me some knowledge that are required to start up and skills to develop. Lots and lots of things I learned that made me confident to dive in.

Andy made things very clear and simple. He not only showed and illustrated things once or twice but many times to make sure that you get what he teach with awesome illustration. I learn from illustration and drawings. So his teaching style is very much appreciated.

This training provided me an insight of what I can do and how it can change my life in terms of generating a cash flow. He made things very easy to understand. Andy took my financial education to another level and made me so motivated.

M Ramos
Andy, I love your style. I enjoyed your humor but also the humility and modesty of knowing when you goofed or don't know something. You make things simple and that's great! I love the fact that this is really cash-flow oriented.

Andrew Tang
When I saw the description of what this class was about I enrolled as fast as I could, and I am not sorry because this was the missing link for something I really wanted to do. I had not known until now that you actually can make a cash flow strategy with options.

Santie de Jager
Before, I only understood the Buy & Hold (going Long) process. I did not even realize that you could make money when the market went up down or sideways! All of my other investment vehicles are for cash flow so I stayed away from the stock market because I did not realize that I could generate consistent cash flow from it. I also understand terminology and can have an intelligent conversation about the stock market and options trading.

I think that Andy's biggest strength in his teaching style is his ability to make it simple and also a focus on making sure that he explained any jargon that he used so that it was understandable.

I had two goals when signing up for this class:

1. Understand how to make cash flow from the stock market. (short-term)

2. I primarily invest in multi-family residential properties and I needed a place to hold my funds while looking for new acquisitions that I could make a good return on. (long-term)

I think that I have accomplished both goals!

Kelly Drees
The 30-Day Cash Flow Blueprint gives us a REAL notion about how we can invest with so little and still get cash flow running. Andy is relaxed, humorous and is always thinking about his students, when he pulls for us to be better.

Rui Carriço
Demystified some trading strategies and helped making the first steps as a trader.

Kiril Toshev
Andy's teaching style is a blessing. His way of breaking down complex jargon using simple analogies helps to wrap my head around the intricacies of options trading. I couldn't imagine learning trading as fast from anyone else.

I have learned strategies to get cash flow out of the stock market in the short term. By putting those strategies to use in a paper account I'm learning what works and what doesn't while fund my real account once I feel I'm proficient enough to trade with real money.

Matt Langlois
It opened up a whole new world for me and I can picture myself earning money with options.

Sven Wallstaff
This program actually goes into the specifics of getting started with investing in stocks and how to do it the smart way. My mind was blown when he showed me different perspectives on investing in stocks. Not just the old paradigm of buy low, sell high which is all I knew about stock investing to start, but real strategies and techniques that involves creativity to make the money that you want. And how to manage the risks so that you're not just speculating but creating real income with real business savvy techniques.

Andy makes understanding all the technical terms and jargons easy to understand for the beginners, which is huge in my book. But his methods keep me interested in learning more, which helps my knowledge grow, which helps my confidence grow. He injects humor, stories and motivational lifts and has me engaged throughout the whole learning process.

Steve Suh
Options are a very flexible way to invest and generate cash flow which is what I am after. With investing it's less about predicting the future then it is about managing risk and understanding a trend.

Andy's teaching style is very down to earth and true to his credo, fun and real. He is not afraid to show his losing trades or even mistakes. This is one of the best ways to learn in my opinion. It helped me a lot that Andy is constantly drawing out concepts as he explains them. This makes it easy to follow and understand them.

Chris G
Even if I considered myself compared with 99% of other people as quite sophisticated, now I know that I was more gambling and taking to much risks with my deals. Mainly, I've learned that it's possible to reduce risk and in the same time increase the potential, that reducing risk is the most important thing, and it's a great idea to sell stuff and generate income by a mouse click.

Peter Faber
The 30-Day Cash Flow Blueprint has, no doubt, more than improved my understanding of investing in general, and investing using stocks and options, in particular. I trade the forex and in that kind of trading you are trading only for capital gains. Andy's 30-Day Cash Flow Blueprint has clearly convinced me that Stocks & Options trading is, by far, the best way to trade for consistent cash flow, not just capital gains.

Andy's teaching style is what makes Andy a great motivational speaker/teacher, an easy to understand person and someone who is not intimidating. He does have this tremendous ability to make what would, in other circles, be a complex subject matter, and then before you know it, you're doing it. He simplifies complex ideas and uses great analogies. Quite a unique gift.

I am still learning and understanding more as I go over the lessons again.

Wynton Williams
The 30-Day Cash Flow Blueprint has given my wife and myself the tools to get cash flow from paper assets. We understood options prior to the class and now have learned that the best way to generate income through options is by selling them and using option spreads.

Andy explains the strategies so that everyone can understand it, he makes it simple and fun. We are planning on using the Cash Flow Blueprint to get out of the Rat Race.

Jack & Terri Wysocki
Andy is just a great person who happens to know a lot about investing in stock and options. His teaching style is very clear and understandable and he made it sound really easy, in spite of being a difficult subject. For the first time, I have a real HOPE to finally get out of the rat race and live my life on my own terms.

Roger Cordoba